How It All Began…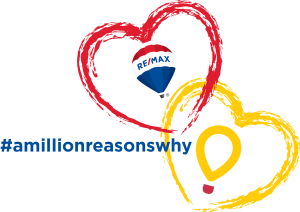 When the two former grocery partners decided to get into the Vancouver Island Real Estate business, it was the start of a winning formula that still exists today. Dave Thompson and Brian Godfrey had been friends for many years prior to partnering up in the grocery business, so they knew each other's strengths and how they could make it a successful partnership entering Real Estate.
As success came from the hard work ethic it became important to incorporate for tax planning purposes. Dave & Brian became "Personal Real Estate Corporations" as part of the Thompson Godfrey Group. Along the way they have achieved several recognitions, selling homes and commercial property, joining the Platinum Club level in sales several times and joining the Hall of Fame and Lifetime Achievement award levels. The Thompson Godfrey Group made the Top 100 Teams in Western Canada with RE/MAX in both 2009 and 2010 for selling properties on Vancouver Island. Dave found himself drawn towards Commercial Real Estate and Multi Family projects along with the Residential home sales. Brian split his duties between residential buyers and sellers along with office administration. As of January 1, 2016 Brian chosen to hang up his license and work on the administration side of the business.
Giving back to the community has always been apart of our philosophy, donating thousands of dollars annually to the Children's Miracle Network which in BC goes to the BC Children's Hospital. Volunteering their time is also a big part of their day to day lives, having been a part of Rotary, United Way, Crime Stoppers, Newcastle Island Society and the Vancouver Island University. In 2019, RE/MAX of Nanaimo REALTORS® reach a milestone of  raising over million dollars for BC Children's Hospital Foundation.We're looking forward to raising the next million dollars for this amazing organization. It's a humbling experience to see the impact the funds raised have had on the children and their families who visit the hospital.
Dave Thompson Personal Real estate corporation has made a name change as of December 30, 2022.  My Business partner Brian Godfrey has been retired for seven years as a licenced agent, however, continues to assist me with my books. The upcoming BCFSA rules will not allow me to continue marketing as "The Thompson Godfrey Group" with only one agent Licence. Therefore, the new name "Dave Thompson Personal Real Estate Corporation"   with the new marketing brand "Dave works for you" has been created. Everything is the same but the name.